Call: +1 724 658 8568; 800 422 7686
Contact details
Company details
Description
Americas Leading Carpet Cleaning System
History
R.E. Whittaker Co is the original innovator and leader in low moisture encapsulation cleaning.

R.E. Whittaker Company manufactures solutions for the long term maintenance of your carpet. The equipment and Crystal® family of chemistries form a system that has been globally proven over the last 25 years as an effective means to extend the life of your investment through low moisture carpet cleaning.

Whittaker has taken a leadership role in the field of low-moisture carpet cleaning methods, and it began in the 1980's with the innovation of Crystal Dry® encapsulation cleaning technology. Founder Dick Whittaker pioneered the use of this technology as a more effective, safe, and environmentally sustainable option to traditional cleaning methods.

Whittakers cleaning machine and chemical innovations have led to several patents and revolutionary techniques in the maintenance of carpet and hard surface floors. The company is leading the industry with their development of an objective appearance measurement system that can be used to determine cleaning frequencies and objectively evaluate the effectiveness of cleaning programs on-site.
Approved consumer products
Approved professional products
CRYSTAL DRY Extra



CRYSTAL Odor and Protein



CRYSTAL Oxy Boost



CRYSTAL SPOTTER



CRYSTAL Stain Blocker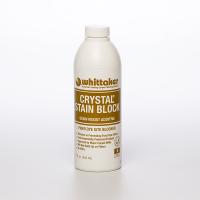 CRYSTAL Quick Restore